Hello hello!!! It's been a long day folks, sorry I only had time to throw the sketch up earlier! But at least you got a jumpstart! I am also very sorry to be introducing our June Headliner so late, as well! You know, some days you think you have the timing of everything perfectly planned and then it just doesn't work. Thank you for your patience, I do appreciate it. And I also SUPER APPRECIATE all of you who play along with us - THANK YOU!!!
Our very fun sketch today is based on
this very fun card
by Kasia! Here is her re-take...
And from the DT...
We are thrilled to introduce our June Headliner ~
Jeni Allen
!!! I always enjoy her take on the RetroSketches. She is such a sweet and talented lady - and I know you will love her style, too!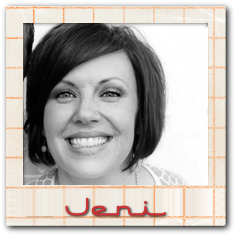 And here's some inspiration from Jeni...
Okay~ are you ready to ROCK it?!?
Things to remember:
The linky closes at 11:59pm Central on Friday, June 13th, 2014.
You MUST use the sketch. If we cannot see the main elements of the sketch, your project might be removed or at the least, not eligible for winning or getting a shout out!
Enter as often as you like with a different project each time.
You are welcome to combine challenges.
HAVE FUN!!!
Hope you can join us this week!